Reading time: 4 minutes
If you have an home business you probabily already know how important it is to have a strong WHY and create a burning desire to win.
Well, so do I, but the truth is, since I had started to get some success, I had never stopped to really write it down (even after all my sponsors and coaches explain how important it is and why I must have a burning desire to be unstoppable).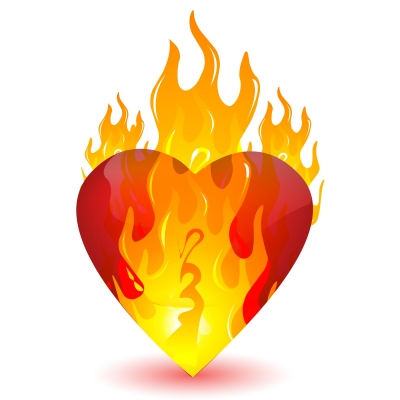 I've always found good excuses why I don't need to stop and write about my burning desire.
Was I right? Let me tell you a short story so you can decide by yourself.
Before I started at MLM , I worked on High Tech as an engineer and got paid very well. Money was not a issue because I'd a great salary, but I needed to work hard to get it. So I was looking for a way to keep doing the same amount of money without the need to work  so hard.
No one told me that I needed to have a burning desire to be an engineer, so I just thought that these "why" & "burning desire" stuff was a big BS.
I just wanted to make 5k/month so I can leave my J.O.B.
Well, I did it, but what happened then is that since I didn't have any other goals, I just started to get bored at home (even after my best month got to over 25.000 Us$/month).
What was left? I didn't have any more real goals to accomplish  neither a burning desire to be a diamond (or whatever they call it in your company).
Then after autumn came winter and when some stuff started to go down in my business I simply couldn't react. Why? Cause it was just about money, I didn't have a burning desire to do that biz…it was just about replacing my income.
Got it? If you see network marketing as your career you must take the time and write why you are in this business! What you want to achieve and what is your burning desire.
I recently got a great audio by Ray Higdon, where he explains about how important is to have a burning desire to win
Ray says that when he started his current business he was broken, but since he had a burning desire to succeed he decided not accept failure!
So, as he became the top earner on his company and a big leader inside our industry, I decided to take the time and also write my burning desire.
I divide it  to two parts: My burning desire for the short term and my burning desire for the long term (my vision)
Burning Desire short term
I want to be in a position that allow me and my family to have whatever we want, without the need to look at how much it cost. I want to finish to build our new house and I want to get to a point where we work for pleasure and not because we need the money. We decide where, when and with whom we will work. We will decide whether we work or not. We spend time in the important part of the life: Our Kids, traveling and also learning (this includes both religious and personal development, btw I find some of my best mentors on the bible).
To be there, I need to stabilize my income at 25k level and this will occur by January 1st, 2014.
Burning Desire long Term:
By December,16 2022 my foundation, named Wellbeing Int. , will influence the lives of thousands of people worldwide. We will help people to get more quality of life by helping small businesses and people that want to start their own businesses from home. Our foundation will invest a big part of our profit to help less fortunate people that didn't have the same chances that we have, by providing them with free or low price life & business coaching. We will start it in the region of my country where I currently live but our movement will get over the frontiers of our country and help people in all parts of the world.
We will make a difference and this world and create a better place for us and for the future generations.Wellbeing Int.  will have a budget of 1M US$ a month.
And now it is up to you :
What is your burning desire to succeed? What will you do when you achieve your success and riches? Are you joining the movement to create a better place for us and for the future generations?
See you at the top
To your burning desire to succeed,
Hezi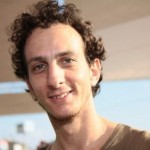 Join me on my Facebook Page: Hezi on Facebook
Follow me on Twitter: Hezi on Twitter.
Skype: hezi.h
PS: If You have a Burning Desire but Still Do Not Have a Step-By-Step Blueprint For Success, Check This Out  – Click Here For Instant Access
Image: digitalart / FreeDigitalPhotos.net