Reading time: 3 minutes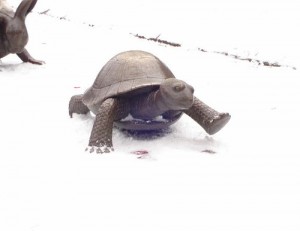 How big is your commitment to success? Are you really hungry to succeed? This short post will help you to improve your commitment to success , helping you to achieve your goals and create your dream life.
You remember that old child tale about the hare and tortoise ?
That one where the slow tortoise wins the race against the fast hare  ( if you don't remember,  you can read it here).
So what have this to do if your commitment to success?
Here are a few thinks you can learn from it :
–  Even if you are slow like the tortoise you can still beat your competitor.
– Like the tortoise , have the finish line in mind (these are your dreams and vision).
– Almost nothing is impossible if your commitment to success is strong enough.
And most important of all:
Slow but steady wins the race
The follow exercise is going to improve your commitment to success
Every day wake up 1 hour earlier! I don't care if you wake up at 10, 7 or 5am (like  I do),  just wake up 1 hour earlier so no matter how busy you are now, you have 1 hour that is 100% yours! And this is the time to work your commitment to success.
In this hour you will do the following:
At least 30 minutes of exercise! This should be aerobic exercise (like walking, running or even dancing),  so you can get your heart pumping blood & oxygen into your mind.
At the beginning of your exercise think at your vision & goals, on how much you want to get there. Plant the seeds for a positive mindset, then plan your day with it.
Think on positive things and adopt a thankful mindset, like how happy your are that you can run, you can read , you have internet access (or you will not be reading this … lol) .
Sometimes, we need to get ill or pass over something bad, so we know how this things are important!
As an exercise, visualise your day and think what are the most important tasks that you need to accomplish today. For example, I  think  on my daily posts and this brings so many ideas to my mind that I  just need to sit on my desk and start writing.
If you do this I promise that it should change not only your commitment to success and your business , but your life!
Yeah , I know that's a big statement , but there is a catch :
You must be committed to do it everyday for at least the next 21 days !
Why 21 days? Because according to some studies this is the time need to create a new habit.
In the beginning you will not want to wake up from the bed. Other day may be raining  and so on . Here is the place to bring all your commitment to success and work on your integrity!
Don't stop ! Just do it !
Remember :
"Watch your thoughts, for they become words.
Watch your words, for they become actions.
Watch your actions, for they become habits.
Watch your habits, for they become character.
Watch your character, for it becomes your destiny."
Now my question for you :
How big is your commitment to success ?
Are you going  to take this 21 days challenge ?Share your thoughts in the comments bellow.
To your  success ,
Hezi Hershkovitz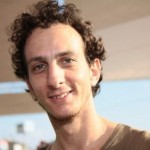 Join me on my Facebook Page: Hezi on Facebook
Follow me on Twitter: Hezi on Twitter
Image: rmricci (Flickr)
PS: This can be even more powerful if you share this if your family and friends. Just click the share button below